Nordic Walking
Nordic Walking will give you a fantastic workout for the whole body. It can burn up to 46% more calories compared to walking without poles; tone your legs, buttocks, chest, shoulders and particularly the backs of your arms!; release tension in the neck and shoulders; improve your posture and gait; improve the condition of your abdominals which provide core stability; reduces the impact on joints; and because Nordic Walking doesn't feel like hard work you'll be happy to walk further and for longer.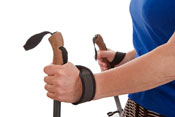 Outdoor exercise
is proven to have a positive effect on your state of mind. You don't need expensive equipment, just trainers or walking shoes, as The Body Works will provide you with poles for your lesson.
Learn the correct Nordic Walking techniques to enhance your natural walking style using a proven and structured teaching method from an INWA (International Nordic Walking Association) UK instructor, and feel the benefits the exercise has to offer. Included within instruction is the use of specially designed, ultra-lightweight Exel Nordic Walking poles. Simply advise The Body Works of your height and the right length poles will be made available for you in your lesson. Alternatively, you may wish to use your own poles.
I have the following classes on offer, alternatively if you'd prefer a private lesson, personal training, one-to-one or in a small group of friends, a quotation can be provided.
MONDAY
No classes
TUESDAY

10:30 Clevedon (gentle 45 min)

18:30 Clevedon

WEDNESDAY
10:30 Winscombe (gentle 45 min)
FRIDAY
10:30 Clevedon
SATURDAY

9am weekly parkrun

Once-a-month Saturday afternoon long walks - various locations in North Somerset

SUNDAY
No classes
The mid-week classes are normally for one hour and include warm up, instruction, drills and a 2-3 mile walk plus stretches.  In all classes we focus on improving technique, fitness and having fun outdoors with Nordic Walking.  
Click here to subscribe to the monthly newsletter which also gives access to the online booking system.
Emma will organise and instruct all classes on this timetable, but will occasionally appoint an independent, fellow British Nordic Walking Instructor to cover classes from time-to-time.
Beginners need to book in for a technical lesson, one hour before one of the classes, so that we can teach you the basics, before joining any of the regular classes on the timetable.  All classes are charged at £7 per person, pay-as-you-go. Or discounted on prepayment of 4 credits for £25 (valid for 6 months).  Correct for 2021.  Payment can be made by cash, cheque or bank transfer.  Nordic Walking poles will be provided for all classes, unless you want to use your own.  Booking in advance for all classes is essential.  Please book in with Emma by email and you will be sent a registration form.
Nordic Walking - Saturday long walk
Having grown in popularity over the past few years, I have decided to dedicate one Saturday per month to teaching Nordic Walking and leading groups. Beginners need to book in for a technical lesson one hour before joining the walks at various locations across North Somerset. Here's my proposed timetable for Saturdays during 2021 (subject to Covid-19 lockdown restrictions)...
Booking in advance is essential:
Tel: 01275 343918 or 07718 376168
Email: emma@thebodyworksfitness.co.uk
A booking form will be sent out to you either in the post or by email.
April - Long Ashton/Failand
May - Mendips
June - Weston super Mare
July - Portishead
August - Yatton & Congresbury
September - Brean/Berrow
Oct to December 2021 will be published later in the year.
Meeting at 10am on Saturday mornings in 2021, a guided Nordic Walk, which includes some instruction whilst walking. Booking is still essential.
In 2021, all classes will be charged at £7 per person, pay-as-you-go. Discounted on prepayment of 4 sessions for £25. Payment can be made by cash, cheque or bank transfer.  Valid for 6 months.
All Saturday meeting points and walking routes will be confirmed nearer the time. The routes will be determined following risk assessment and group size/ability.  The Saturday Nordic Walks will vary in length from approximately 4-6 miles and may include hills, stiles and uneven terrain. If you have any concerns, please contact Emma directly.
Poles will be provided for all Nordic Walking sessions, free of charge, or bring your own. Poles will also be available to hire between sessions, should you wish to practice between sessions at £5 per pair, per week (plus a deposit). Fully adjustable travel poles are also available to hire.
Contact Emma Ruffle at The Body Works for further details.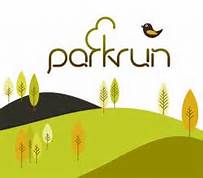 Parkrun organise free, weekly, 5km timed events around the world at 9am on a Saturday morning. They are open to everyone, free, and are safe and easy to take part. You can run or walk the course. Nordic Walkers are welcome at these events. Find your local parkrun on their website
https://www.parkrun.org.uk
 Remember to register in advance on the parkrun website and bring along your barcode.
Three Lessons on Nordic Walking - £30 per person:
The Three Lessons will include instruction for all abilities on strapping in, safety, practice drills, a short walk; and stretching. Learn how to use the poles most effectively. Poles provided for the lessons AND between lessons - giving you an opportunity to practice.  Minimum three participants per booking.  Date, time and place to suit your group.
Large private groups/Bespoke package - approx £50 per person
Learn to Nordic Walk and explore the countryside for the day from 9am-3pm. Includes refreshments and lunch at a beautiful location on the Mendip Hills. Minimum five participants. From £50 per head. Choose from locations such as Hunstrete House Hotel or Fernhill Farm on The Mendip Hills, or a location of your choice. Contact The Body Works for more details on this bespoke package 01275 343918.
Pole Hire
After instruction, you may hire the Nordic Walking poles for £5 per pair, per week (plus a deposit). Fully adjustable travel poles are also available to hire.
Emma recommends this Nordic Walking book to her clients